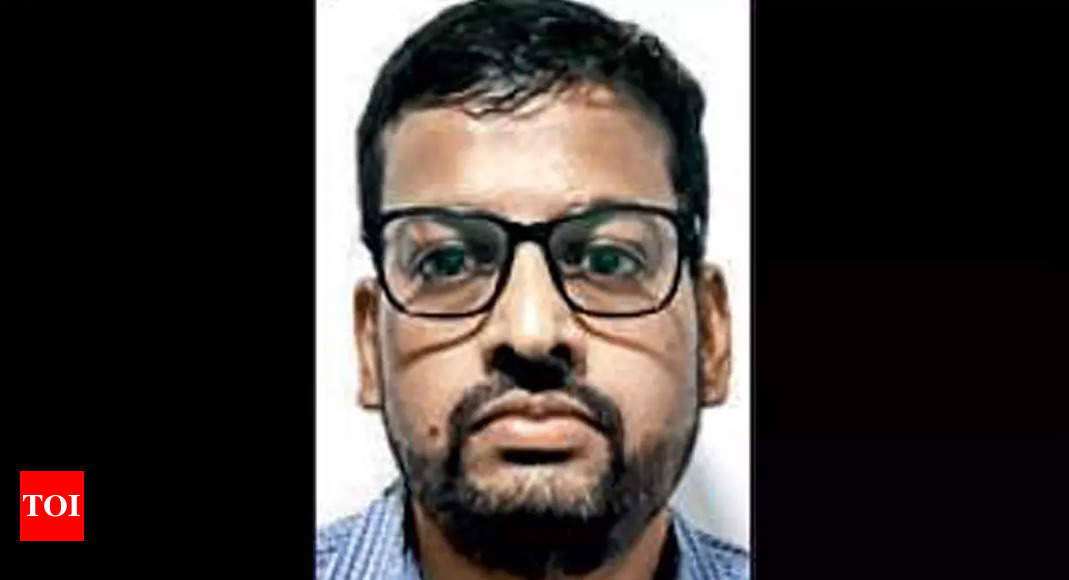 Loan application fraud: Banker detained by Hyderabad cops for unfreezing accounts | Hyderabad News
[ad_1]
HYDERABAD: The manager of a branch of ICICI bank in Calcutta has been arrested for siphoning Rs 1.18 crore from accounts frozen by the Hyderabad police cyber cell as part of his investigation into fraud fraud loan application. Defendant Rakesh Kumar Das reportedly earned Rs 36 lakh as a "commission" for facilitating the fraud, officials have said in pursuit of the money trail for months.
Das, the Alipore branch manager of ICICI Bank, was arrested a few days ago from Calcutta and brought to Hyderabad on a transit warrant. He was taken into custody on Monday.
Deputy Police Commissioner (Cybercrime) KVM Prasad said a fraudster posing as a Kolkata Police SI visited ICICI Bank's Alipore branch in April carrying a fake letter. The alleged letter from the head of the cyber cell at the Kolkata police headquarters in Lalbazar ordered the bank manager to unfreeze seven of the 12 accounts frozen by the Hyderabad city police and transfer the money to an SBI account in Hyderabad.
Quoting the letter, Das transferred 1.18 crore rupees from seven accounts. SBI account holder Anand Jannu was arrested on June 2. He confessed to police that his alleged associate, Nallamothu Anil Kumar, paid him Rs 1 lakh in commission in exchange for being allowed to use his bank account.
Anil was arrested on June 12.
During questioning, Anil told investigators that he and another defendant, Uttam Chowdhary, transferred Rs 1.18 crore from the SBI account to various bank accounts and withdrew the money.
The accused also confessed that he and Chowdhary paid Rs 36 lakh to the bank manager.
"Although he knows that the accounts were frozen at the request of the Hyderabad police, the bank manager unfreezed them on the basis of a forged letter from the Kolkata police. A bank can only transfer any amount from an individual's frozen account after obtaining a court order or with the consent of the account holder, "the CPA said.
[ad_2]