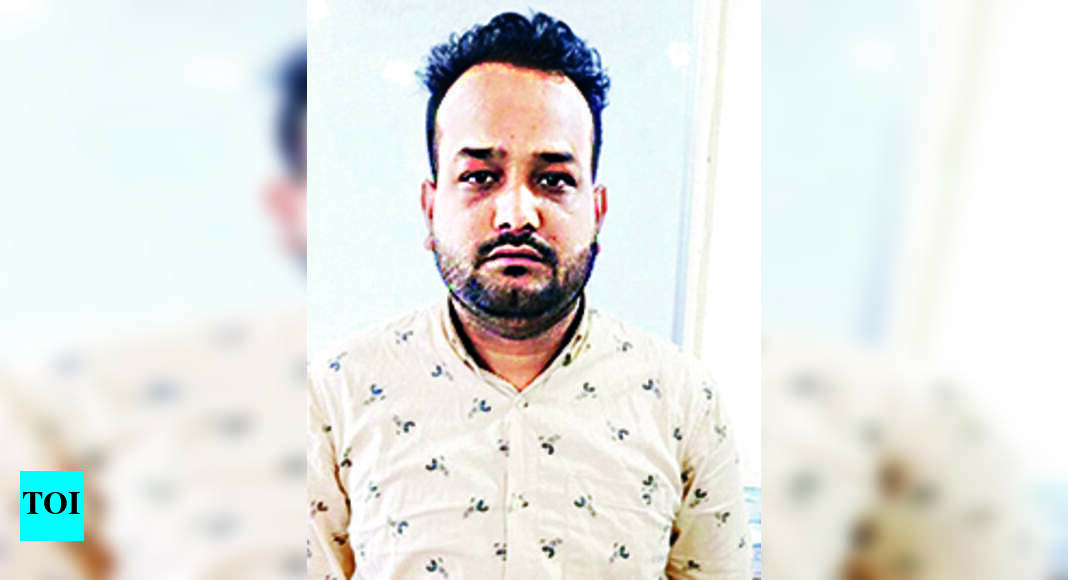 eow: Business owner 'linked' to questionable loan application held | Bhubaneswar News
Bhubaneswar: The economic crimes wing (EOW) of the state crime branch on Friday arrested the owner of a shell company in Ghaziabad for his alleged links to a questionable loan application, which allegedly deceived many applicants for crores of rupees in and out of state.
Mohammad Javed Saifi, owner of IWT India, the shell company, reportedly worked as a middleman for the Koko loan company. "We have found suspicious transactions, involving millions of rupees, in IWT India bank accounts. loan Koko," EOW Deputy Inspector General JN Pankaj said.
Lending company Koko was mass messaging people and urging them to download its app for instant loans. After downloading the app, users were prompted to allow access to their contact lists. Users were also asked to complete a KYC form including account number to receive the loan amount.
The company was transferring the loan amount to the applicants from the bank accounts of IWT India and some other fraudulent entities. After sending the loan amount, Koko agents forced the beneficiaries to repay three times the amount within a few days. If loanees ignored their calls and messages, the company hacked into their contact lists and sent abusive and vulgar messages to their contacts.
Many victims gave in and paid exorbitant sums to the fraudsters. EOW said some victims committed suicide in Andhra Pradesh and Telangana after cyber crooks defamed them in a WhatsApp group calling them rapists. On May 3, the EOW uncovered the link between Mahagram Payments Private Limited, a private company, and the Koko loan fraud and froze its deposits worth Rs 6.57 crore.
According to the EOW, around 1.5 lakh people across the country, including more than 5,000 from Odisha, downloaded the Koko loan app during the Covid pandemic to get instant small loans, ranging from Rs 3 000 to Rs 10,000 without much verification. The company was not licensed by the RBI to operate as a non-banking financial company, the EOW said.