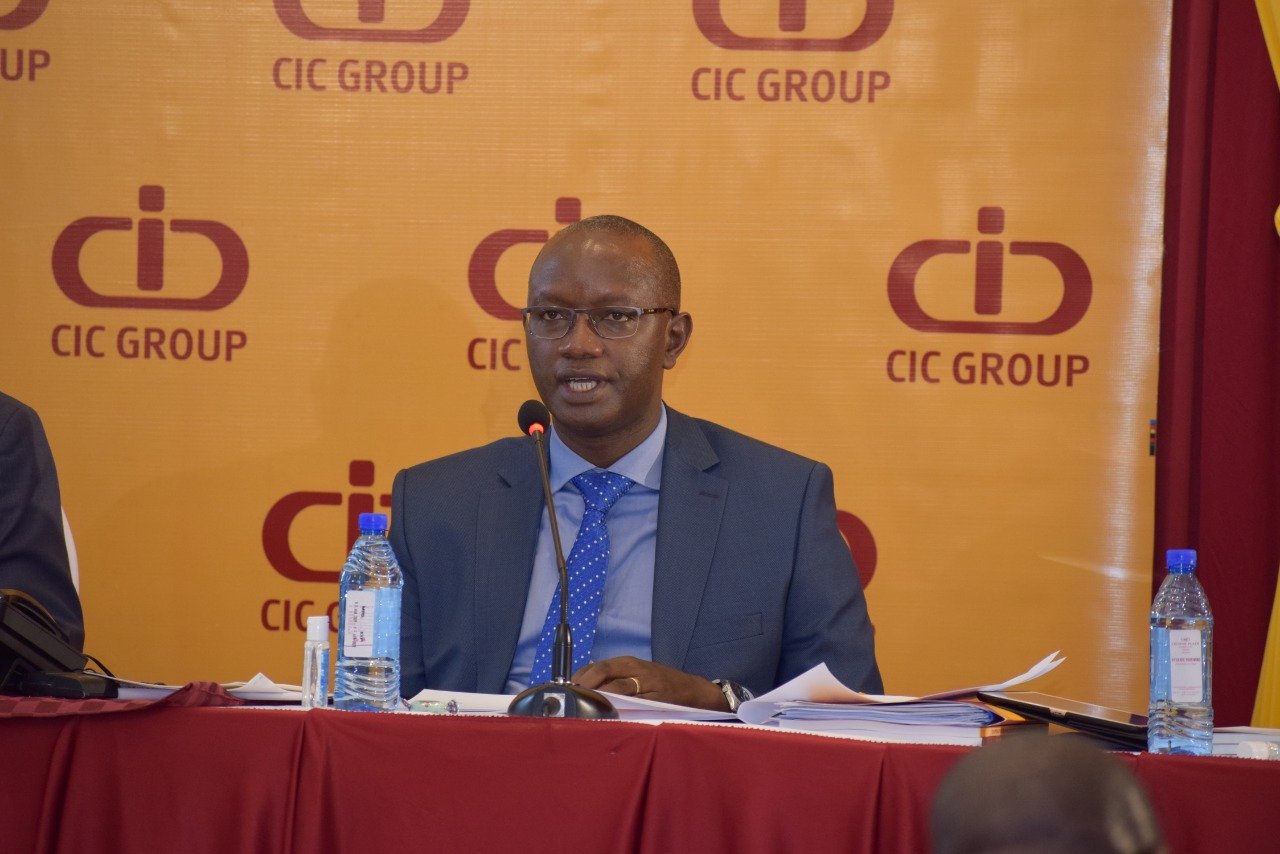 CIC obtains 425 million shillings of interest relief on loan from Co-op Bank
Companies

CIC obtains 425 million shillings of interest relief on loan from Co-op Bank
Tuesday, April 19, 2022

CIC Insurance Group #ticker:CIC secured a moratorium on interest payments last year on a 3.4 billion shillings loan owed to the Co-operative Bank #ticker:COOP, allowing the underwriter to save 425 million shillings in finance costs in 2021.
The insurer, which secured the credit facility using a 200-acre parcel of land it owns in Kiambu County, said it would resume its three-year interest payments in October this year.
The five-year loan matures in September 2024 and bears a fixed interest rate of 12.5%, with principal due in one installment at the end of the term.
"During the year, the company obtained a moratorium on interest repayments until October 2022, therefore no interest repayments were made during the year," the CIC said in its latest report. annual.
5 billion shilling bond
"The loan is secured by Kiambu land…a group-owned investment property whose fair value as of December 31, 2021 was Sh3.8 billion."
The moratorium on interest payments is part of the accommodations that Co-op Bank granted to the insurer to give it more financial flexibility. The loan was previously secured – in addition to the land – by cash deposits and corporate guarantees, but these have since been dropped.
Co-op holds a 24.8% stake in the insurer. The two institutions also share common ownership in the form of Co-op Holdings Co-operative Society, which has a 64.6% stake in Co-operative Bank and an overall indirect 40.8% stake in the CIC Group.
The loan was part of funds the insurer raised to settle its 5 billion shillings corporate bond in October 2019.
The CIC had previously linked the repayment of the loan to the sale of the land, which it had initially wished to dispose of as a whole, but recently opted for a parcel division in order to facilitate the sale.
Land sale strategy
Breaking it up into pieces and selling it to different buyers should not only make it easier to dispose of, but also help the insurer get a higher overall price, assuming the entire land is eventually sold.
A quarter-acre of land in the area costs 7.5 million shillings, implying the insurer could raise up to 6 billion shillings through the new sales strategy.
The CIC said it expects the sale of the plots will take up to two years, which, if adhered to, would allow it to raise the principal owed to Co-op Bank well ahead of the due date. September 2024 loan maturity.
[email protected]